The best news is good news.
The best news is good news... especially when it's about the value of your home. You should be the one to share the news with your borrower. Every record in your database is important, so don't miss an opportunity by flying blind.

Service better
When you have intelligence like this you can focus on service and build lasting relationships on value not price.
Never miss an opportunity
Borrowers with equity have many loan options. Now you can be notified the moment one of your borrowers has equity.
Be there first
Our intelligence engine is always-on, so you'll be the first to know once someone in your database has enough equity.
Syncing With Your Favorite CRM
No extra work. No new system to learn. Plug and play... Yup, that just happened.
Equity Watch
Always working
Our system never sleeps, so you'll never miss an equity notification.
90% accuracy
Get the highest-quality data on your borrower's property and take action with confidence.
All your data
Keep an eye on every piece of every record in your database. Anytime the LTV reaches the target you set the system will notify you.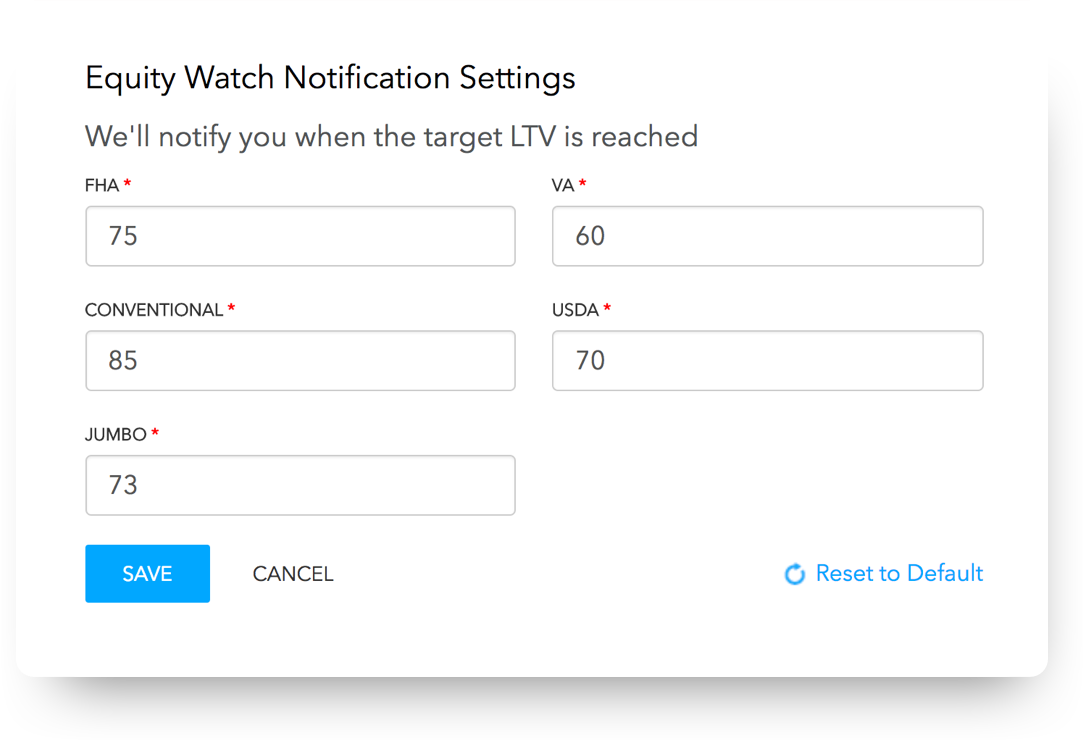 Explore More Of Our Products