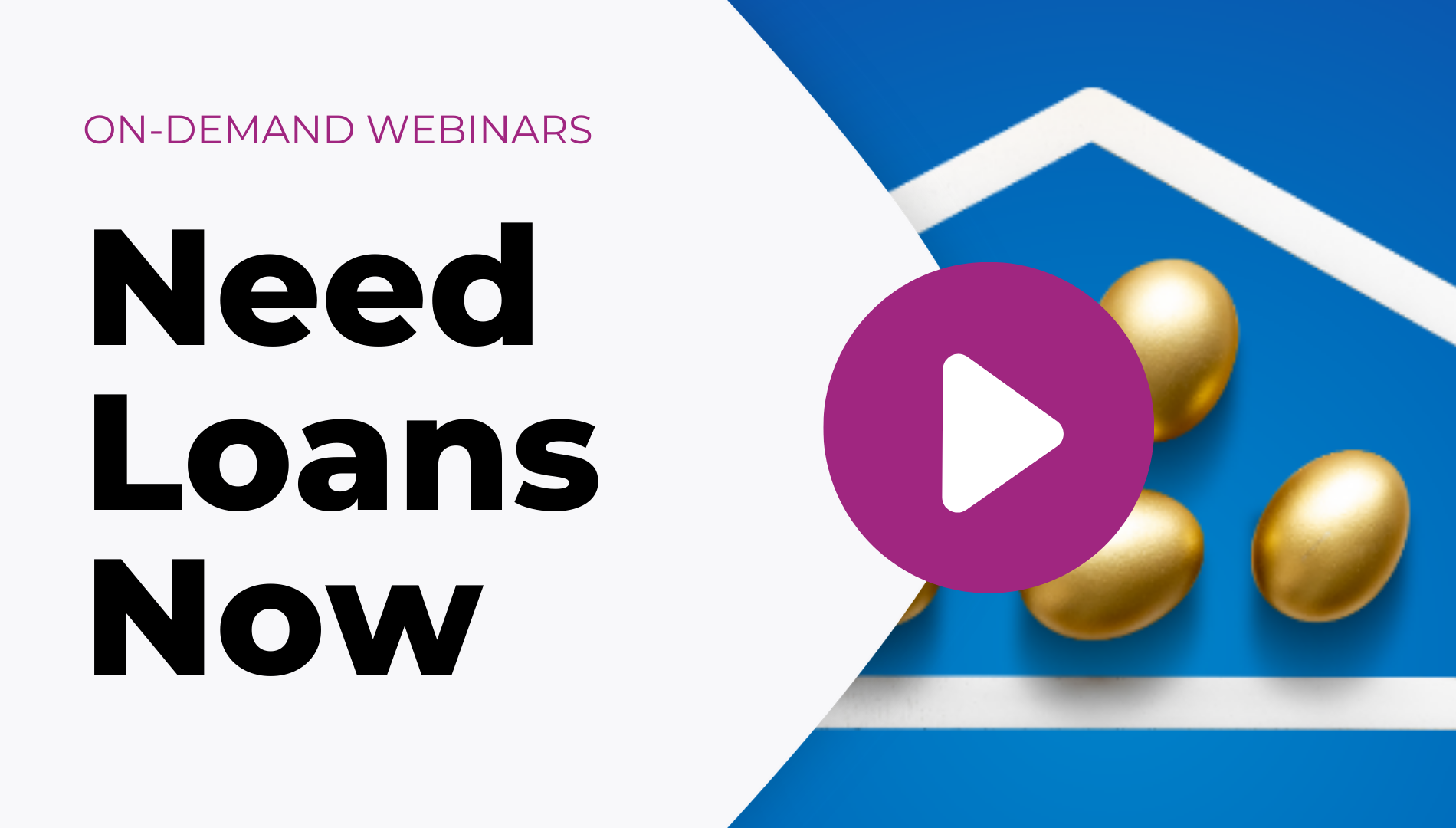 Duration:
60 Minutes
Description:
Not sure what to do with all the equity-related alerts (i.e., Equity Alert, Cash-Out Alert, FHA MI Removal, Reverse Mortgage Alert) you're getting from Sales Boomerang? Cash-out refis are just the tip of the iceberg.
Whether a consumer's goal is to build their dream home, consolidate debt or invest in another property, home equity can create limitless opportunities for lenders and homeowners. What's more, these proactive equity-driven conversations won't just fill your pipeline in 2022; they'll plant the seeds for you to harvest even more loans in 2023 and beyond!
In this session of Sales Boomerang University, we'll show you TEN DIFFERENT WAYS you can use Sales Boomerang's equity-related alerts — including how to turn them into purchase loans that will make you invaluable to your referral partners.
Speakers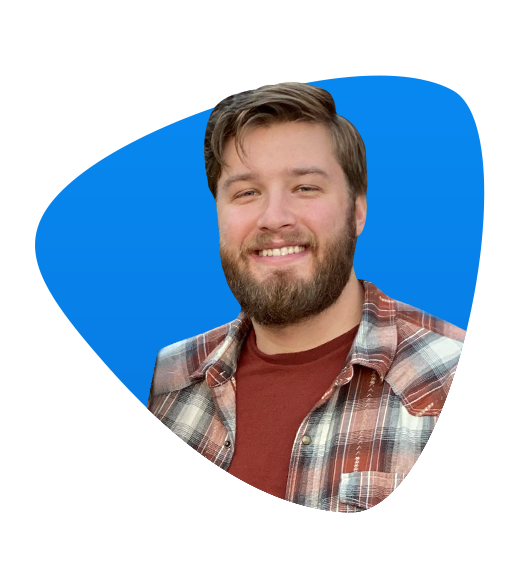 Spencer Schultz
Training & Adoption Strategist

RELATED EVENTS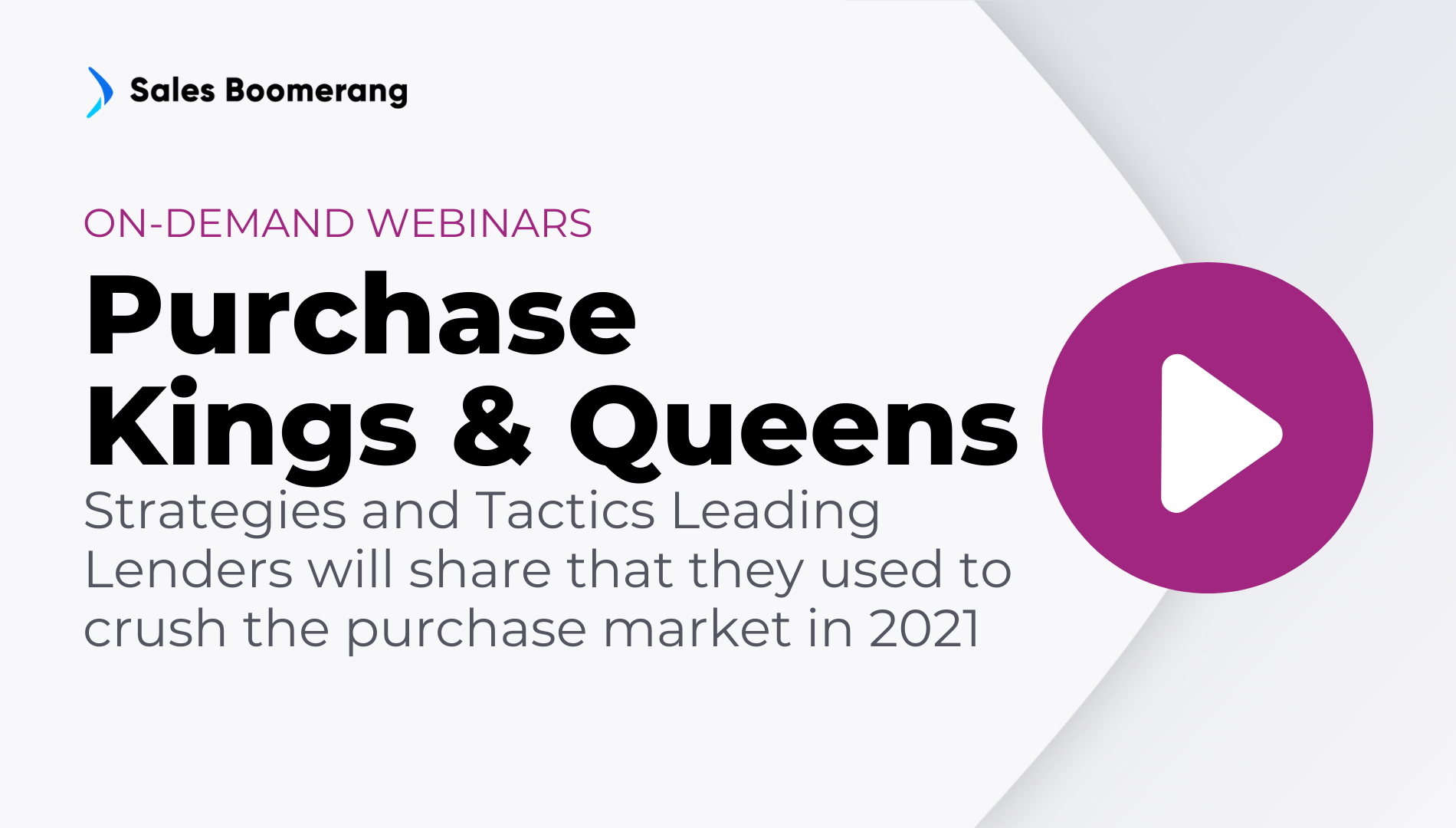 Purchase Kings and Queens
May 29, 2023
Watch the Replay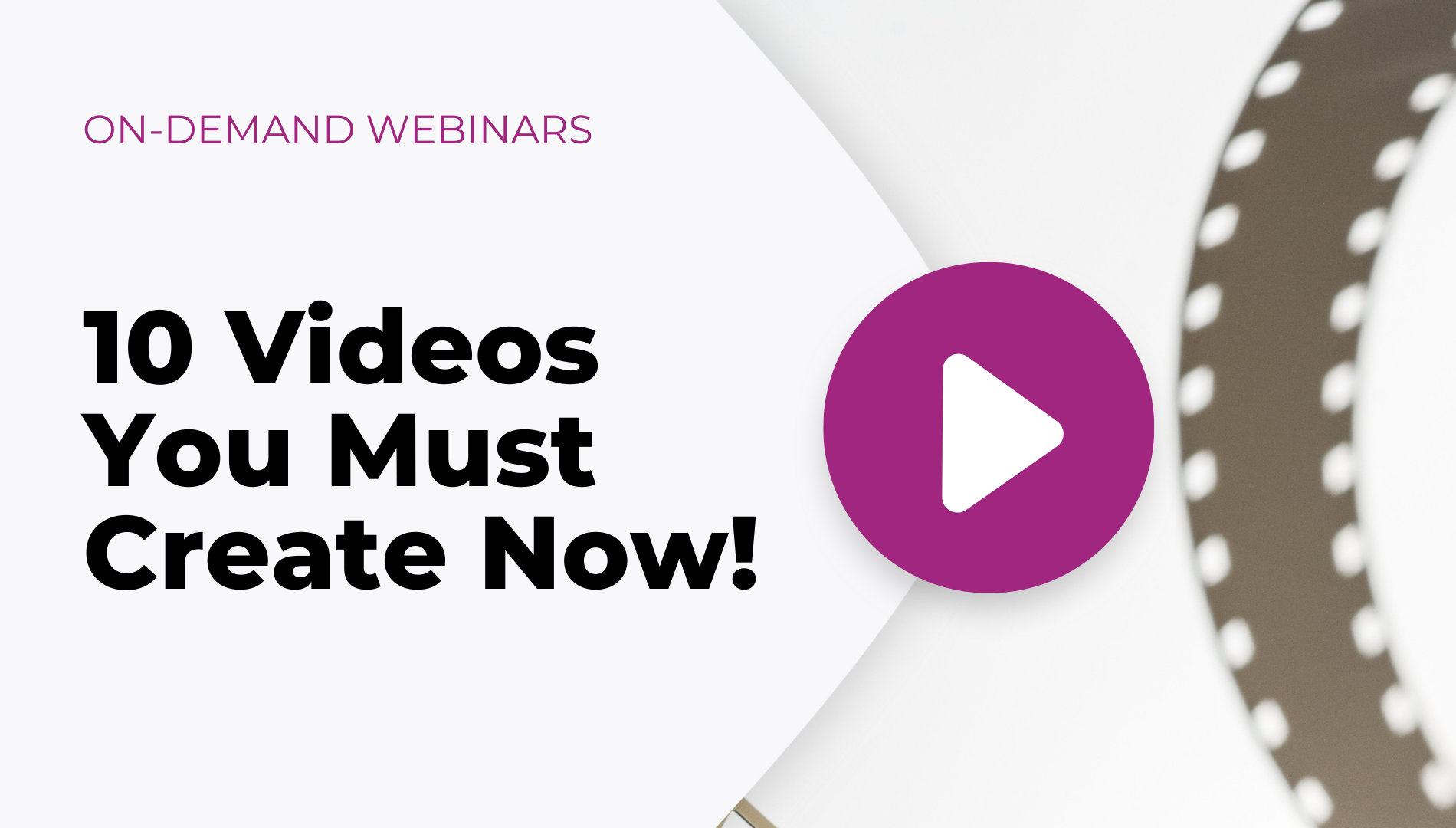 10 Videos You Must Create Now!
May 29, 2023
Watch the Replay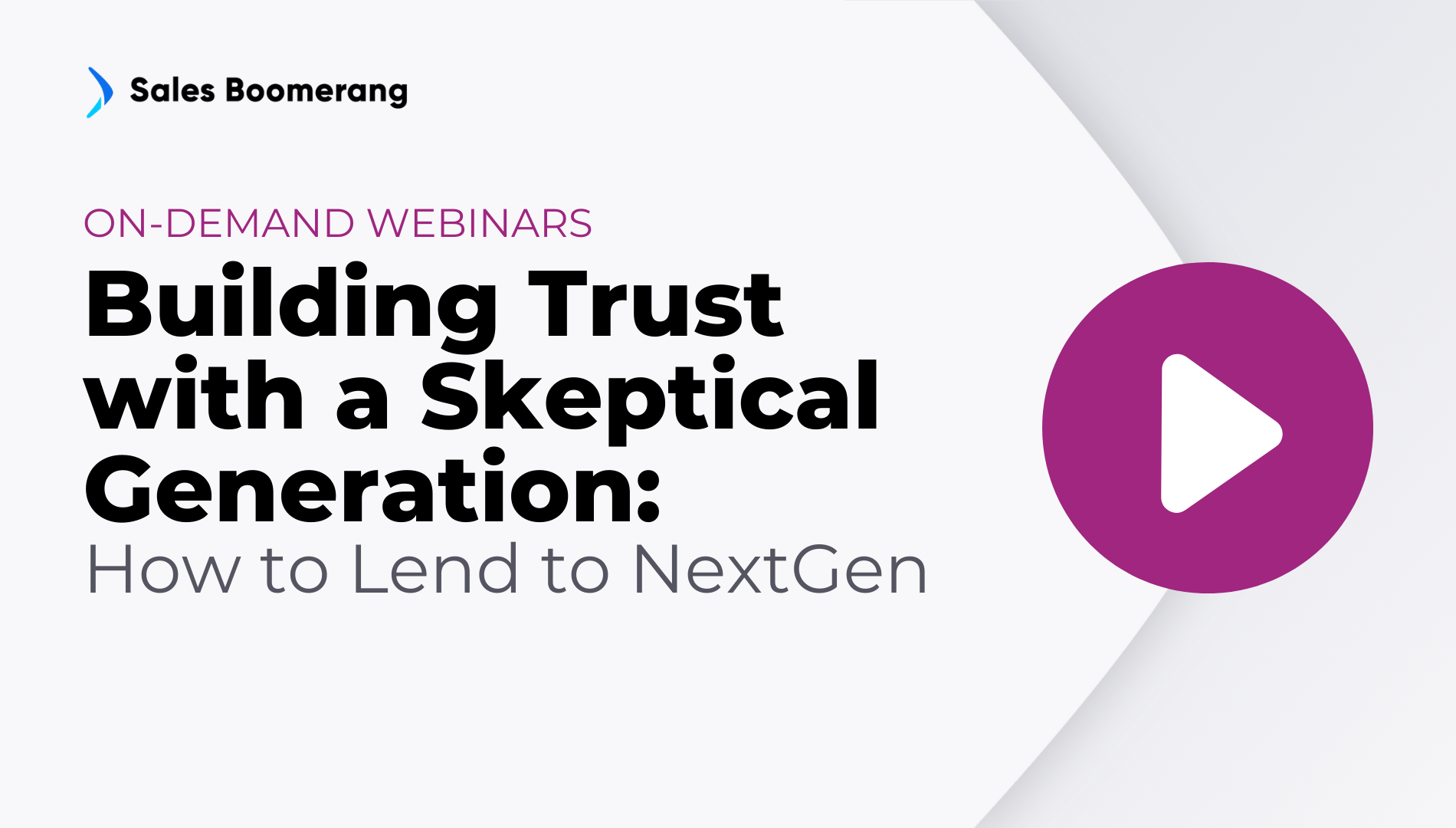 Building Trust with a Skeptical Generation: How to Lend to NextGen
May 29, 2023
Watch the Replay