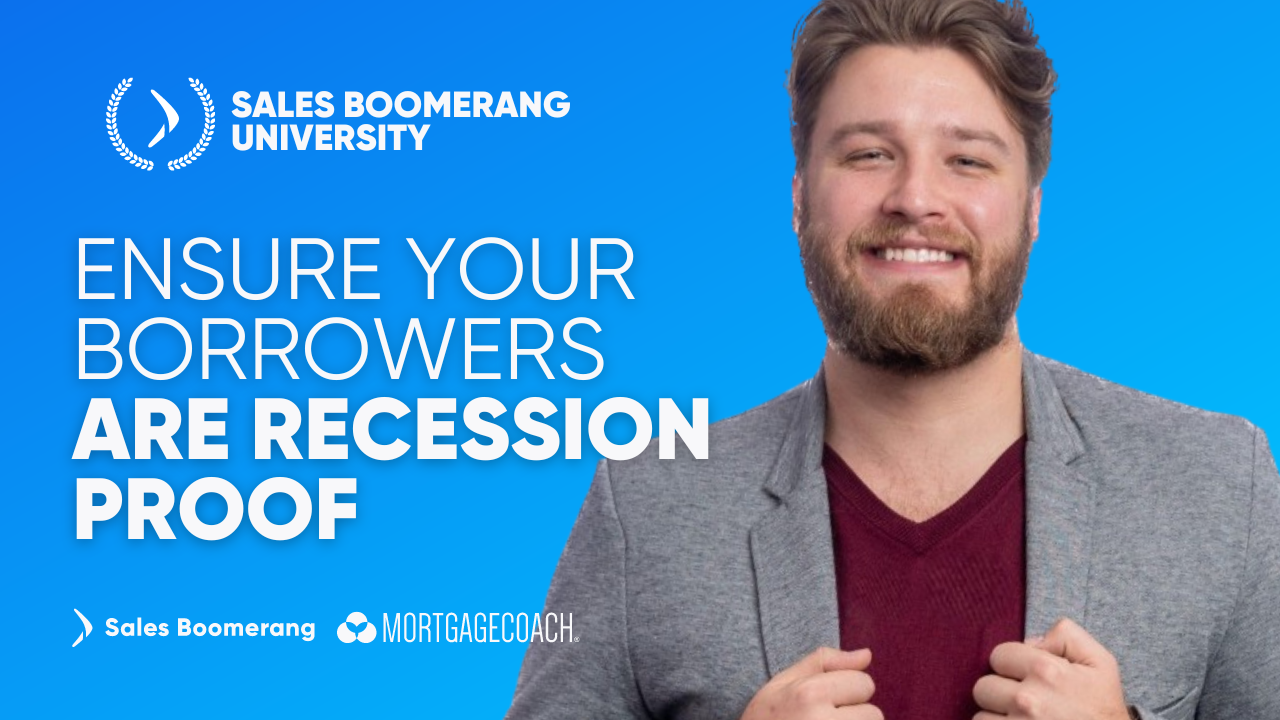 Duration:
30 Minutes
Description:
It's time to be upfront and honest with borrowers. We can preach being a "lender for life", but if we aren't looking at the potential outcomes over the next five, 10, or 20 years, then we aren't practicing what we preach. In times of market volatility and with the possibility of a recession hanging over borrowers' heads, we need to be there for our database/clients.
With inflation still high, interest rates still high, and record levels of debt, now is the time to look into the future and be proactive about helping borrowers navigate the waters and weather any potential storm. If you use a proactive approach instead of a reactive one, tools like Mortgage Coach and Sales Boomerang can help relieve financial stress while allowing you to become the captain of the borrower's financial team.
Thanks to our Life Event and Cash Out alerts, you can have a consultative approach to helping borrowers accomplish their personal and financial goals. Mortgage Coach helps borrowers increase their confidence in their decision-making while also examining how any mortgage moves they make will play out over the next 60 or 180 months. With this, you can help borrowers minimize losses, diversify their portfolios, accomplish their goals, and ultimately sleep better at night.
It's time to be upfront with your clients and ensure they're aware of the powerful tools you have at your disposal. Something like Life Events can feel "big brother-y" — that's because it is. By being upfront about the capabilities of Sales Boomerang and Mortgage Coach, borrowers will have more confidence that they have someone looking out for their best interest with their goals in mind.
Speakers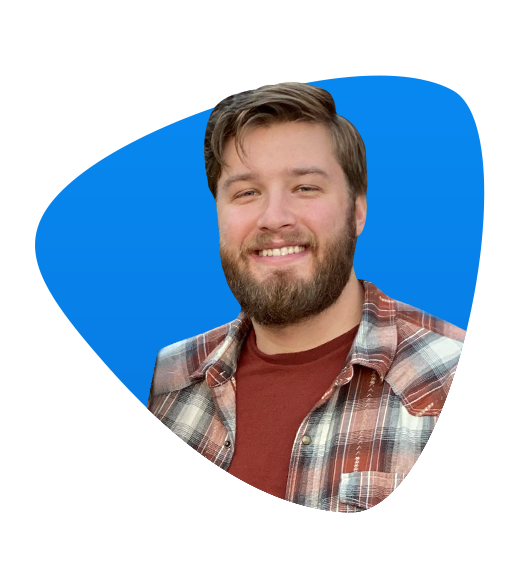 Spencer Schultz
Training & Adoption Strategist

RELATED EVENTS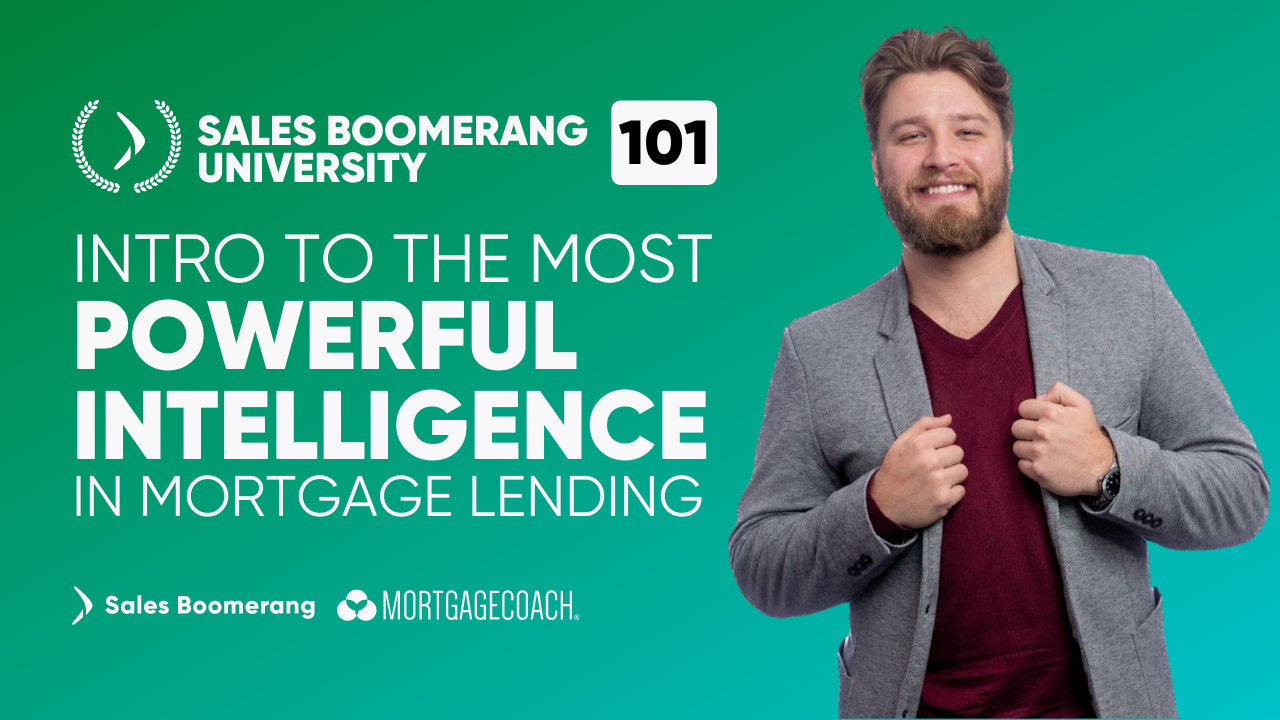 October SBU 101 - Introduction To The Most Powerful Intelligence In Mortgage Lending
November 28, 2022
Watch the Replay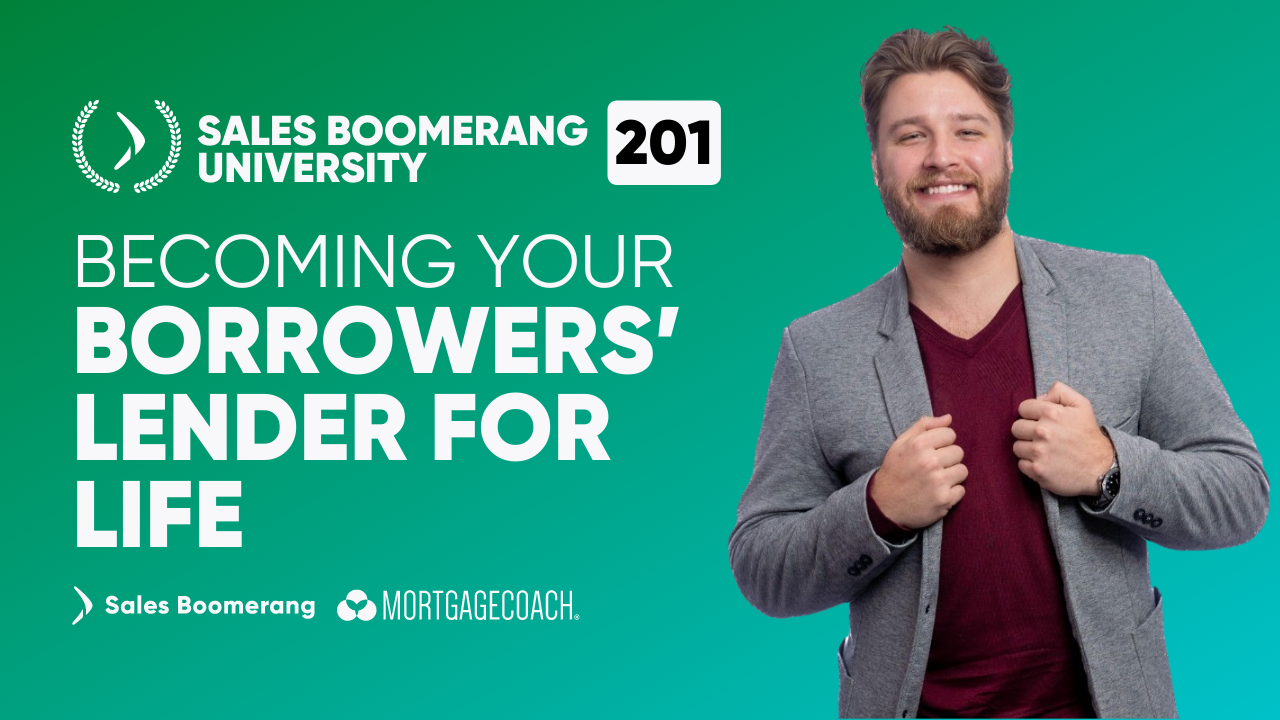 October SBU 201 - Becoming Your Borrowers' Lender For Life
November 28, 2022
Watch the Replay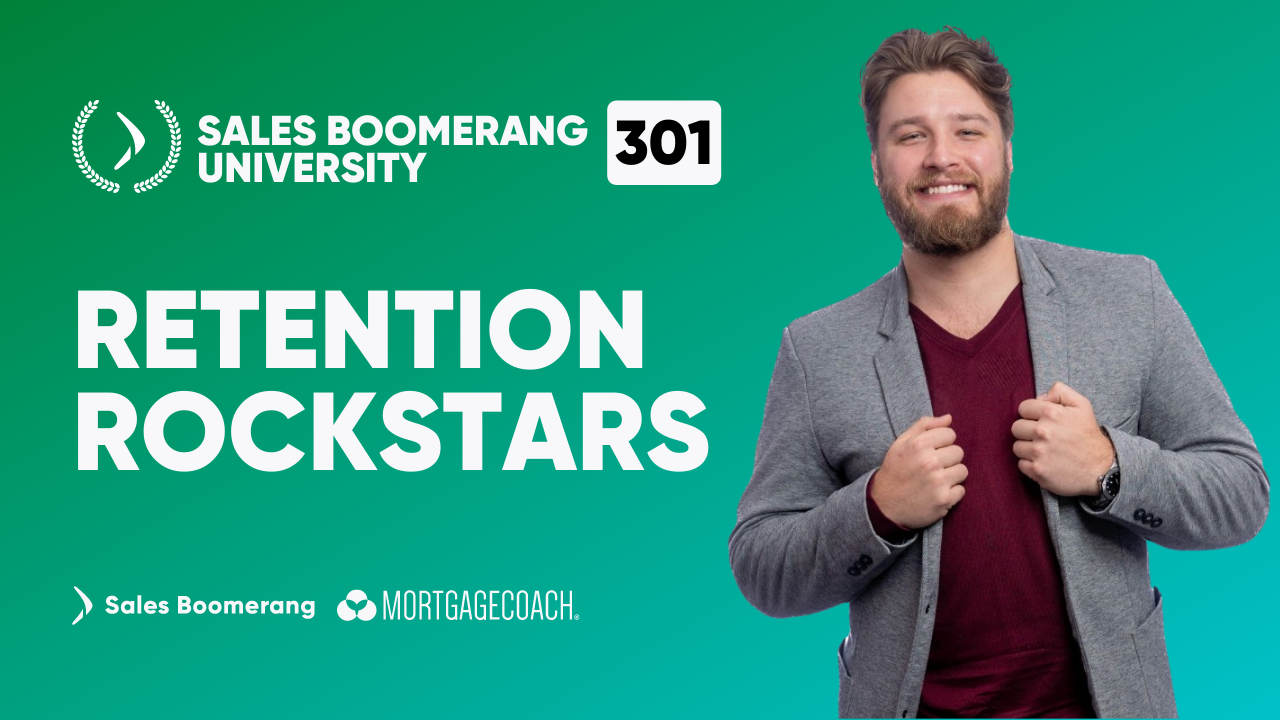 October SBU 301 - Retention Rockstars
November 28, 2022
Watch the Replay