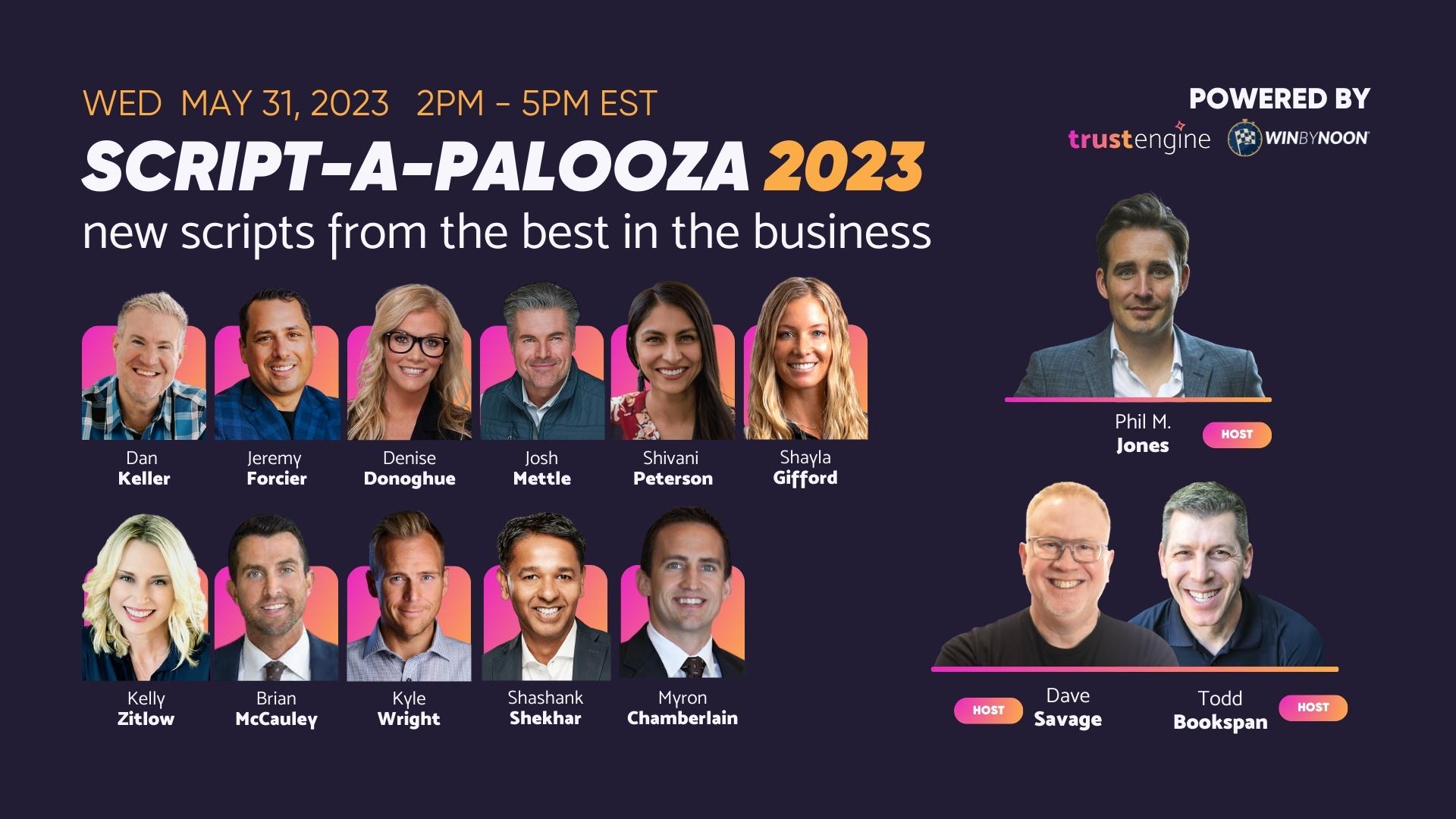 Date, Time, and Duration:
May 31, 2023, 2 PM EST - 60 Minutes
Description:
Want to learn the best scripts to close more loans and win new Realtors in this market? If the answer is yes, register for the annual SCRIPT-a-PALOOZA 2023, hosted by TrustEngine's Dave Savage and Win by Noon's Todd Bookspan.
New this year, we are excited to announce our co-host is Phil M. Jones, the Best Selling author of EXACTLY WHAT TO SAY. This special industry event is taking place on Wednesday, May 31th at 11:00am PT. During this live event, top industry leaders will share their best scripts that helped close billions collectively in volume last year. Don't miss as Phil M. Jones debriefs each of them using his SCRIPTING principles and frameworks from his book that has sold over 2.2M copies.
Below are just a few of the scripts we will cover:
What do you say to get a meeting with a Realtor?
What do you say when asked, "What is your rate?"
How do you uniquely position yourself during a meeting with a borrower?
What to say to home buyers sitting on this fence
What to say to create listening leads for Realtors - The inventory crisis is one of today's biggest problems and we'll be sharing strategies and scripts to help agents with listings.
What to say when you call your database clients
How To get more referrals from your current Realtors and referral partners
Speakers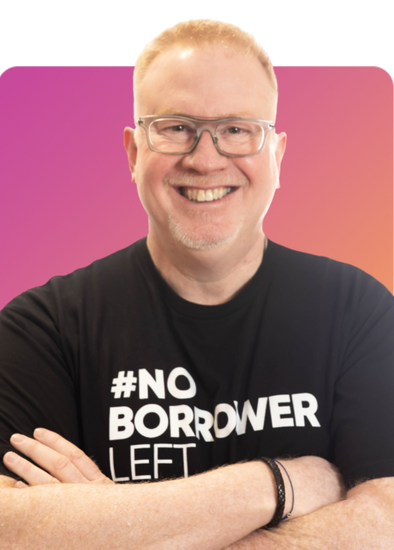 Dave Savage
Chief Innovation Officer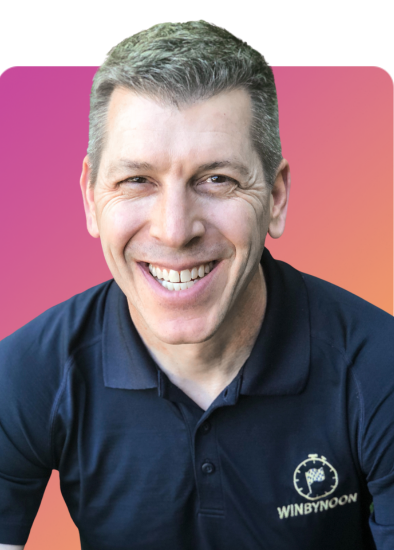 Todd Bookspan
CEO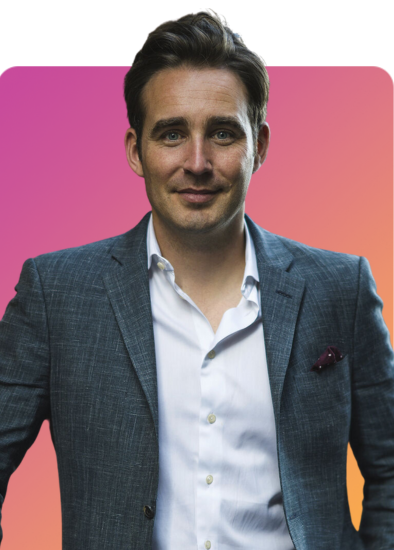 Phil M. Jones
Professional Keynote Speaker and Best Selling Author

Register Now
RELATED EVENTS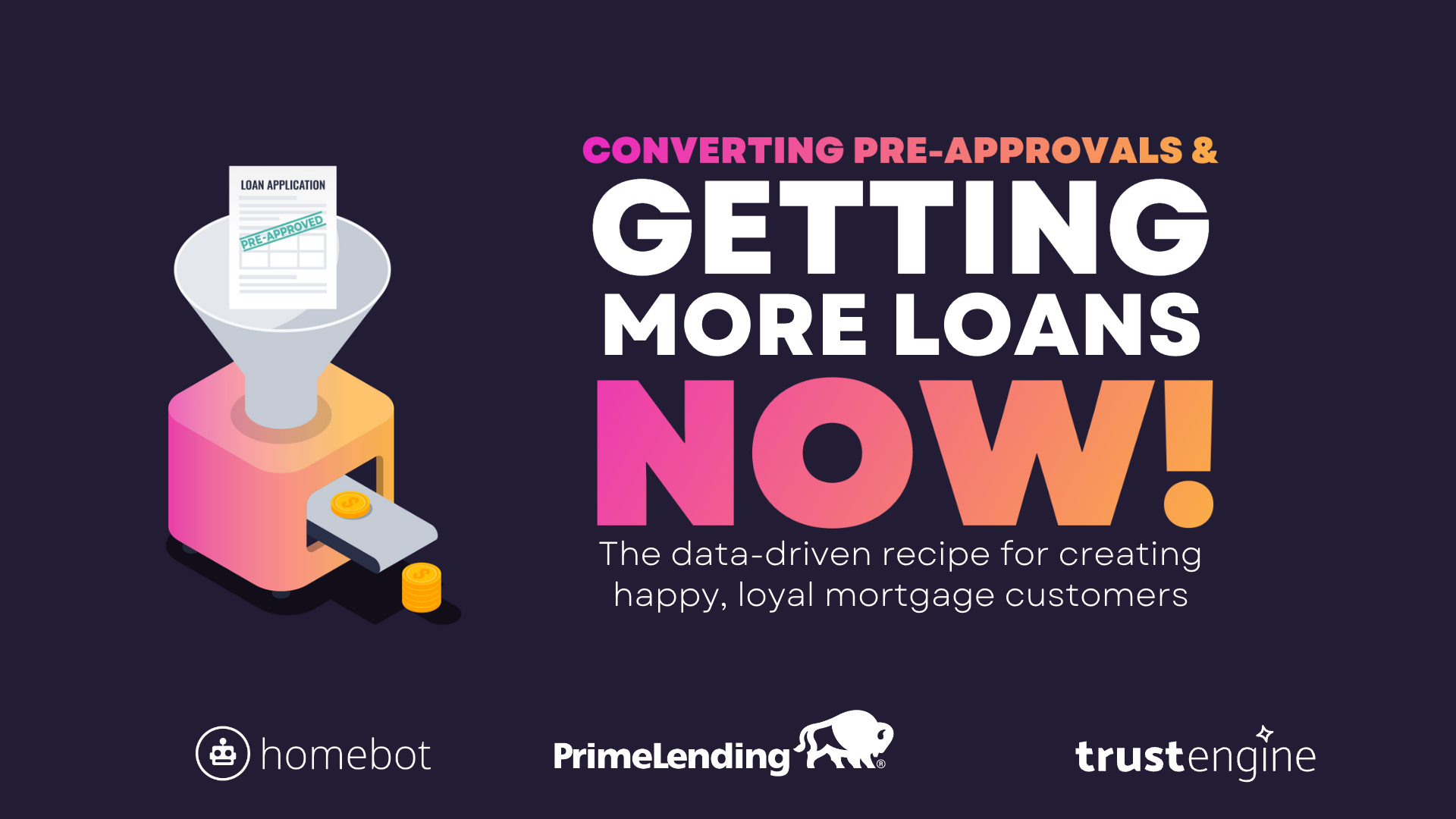 Converting Pre-Approvals and Getting More Loans NOW!
May 29, 2023
Register Now