Timing is everything.
Set the target rate for each prospect, lead, or past customer and Sales Boomerang will bring that opportunity back to you at the perfect moment. If your customers can benefit from a lower rate, it's your duty to let them know.

Better customer service
Be of value to your customers by presenting them with options for improving their financial situation. Better rate = better situation — don't miss the chance to help out.
More loans
When your customer learns he can get a lower rate you can bet he'll go to the market looking for a better loan. Be the one to present the option.
Repeat and referral business
The surest way to increase loan volume is by focusing on repeat and referral business. By positioning yourself to be there at the right moment, you can secure more loans.
Syncing With Your Favorite CRM
No extra work. No new system to learn. Plug and play... Yup, that just happened.
Rate Watch
Data mining to perfection
You tag it, we track it. That's all you have to do. Set a target rate for any borrower in your database and you'll get notified the moment you can offer that rate to that customer.
Add more value
Don't just tell your customer to remember you, give them a reason to never forget you. The moment your borrower can reduce their payment, you deliver the good news.
Stop trying to remember
Focus on the people you can help today and let the intelligence of our data-mining program find your next loans from within your own database.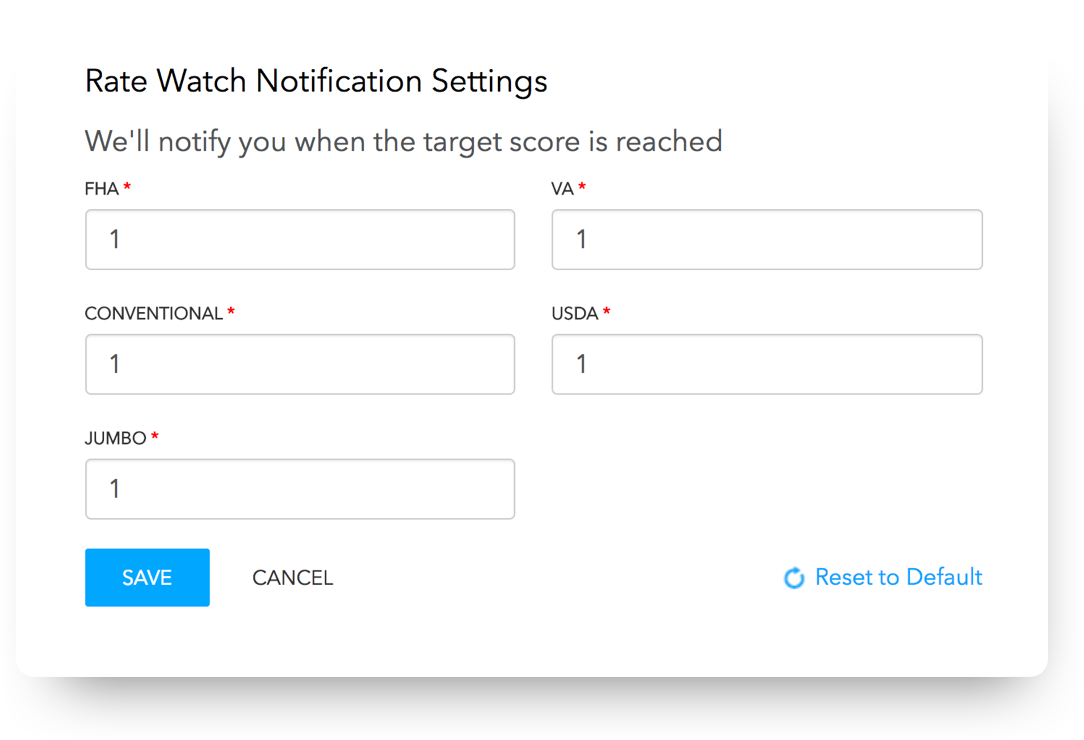 Explore More Of Our Products