The perfect combination of speed and conversion.
Seize opportunities in real time with Sales Boomerang.
Make the decision easy with Mortgage Coach.
Use Sales Boomerang + Mortgage Coach to help your borrowers through any purchase or refinance scenario
Here are just a few examples
CASH-OUT ALERTS
Leverage the Cash in Their Homes
Use equity for home improvements or to pay off high-interest debts.
Sales Boomerang's Cash-Out Alert tells you a past customer or prospect is credit-qualified and has untapped equity available.
Choose Mortgage Coach's Cash-Out Refi Presentation to show them how monthly payments and long-term impacts compare for their current mortgage vs. a 80% LTV cash-out refi.
Schedule a Demo
EQUITY ALERTS
Pivot to Purchase
Use equity to move up, right-size or buy a second home or investment property.
Sales Boomerang's Equity Alert tells you a past customer or prospect has untapped equity available.
Choose Mortgage Coach's Move-Up Buyer Analysis to help them understand the financial impact of different loan scenarios.
Schedule a Demo
MORTGAGE INQUIRY
Get the Best Deal
Obtain the best financing for their next loan.
Sales Boomerang's Mortgage Inquiry Alert tells you a past customer or prospect has just shopped with a competitor.
Today's borrowers demand transparency and guidance from their lending and real estate professionals to make the right mortgage decision. A Total Cost Analysis improves conversion, helps you stay competitive and drives success in every market condition.
Schedule a Demo
LIFE EVENTS
Take the Next Step
Anticipate loan needs based on life events.
Sales Boomerang's Life Events Alert tells you a past customer or prospect has experienced a major life
event, like a marriage.
Choose Mortgage Coach's Rent vs. Own Presentation to help the newlyweds compare the monthly and long-term financial impacts of renting vs. purchasing a home.
Schedule a Demo
SALES BOOMERANG PRODUCT SUITE
Everything you need to win
and retain more deals
MORTGAGE COACH PRODUCT SUITE
Present Loan Option Strategies with a Total Cost Analysis (TCA)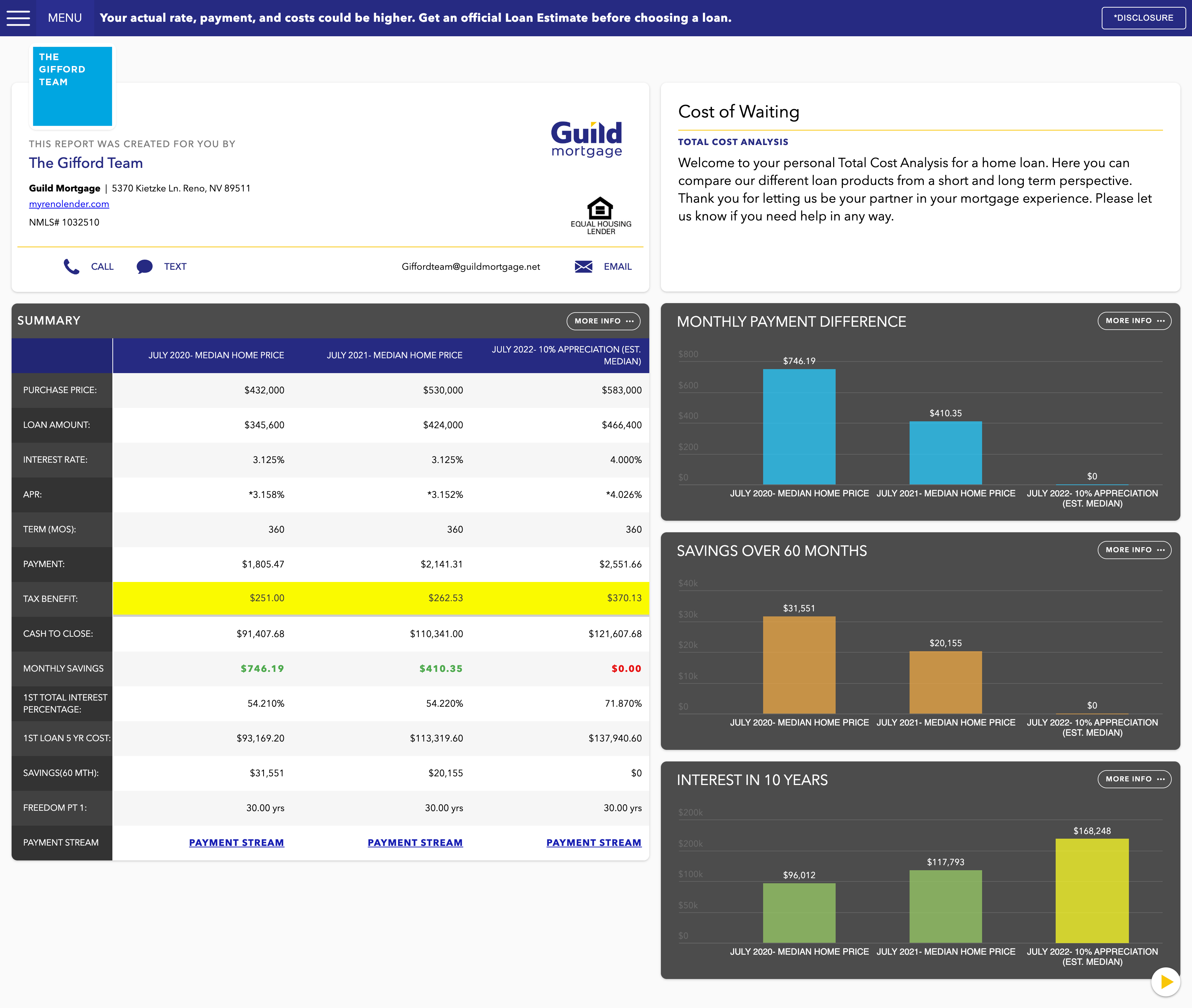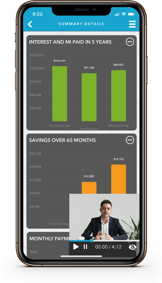 Price is what borrowers expect. Advice is what they really want.
Turning the conversation from price to advice builds trust with borrowers and gives them the clarity and guidance needed to close with confidence.
Eliminate unnecessary discounts
Improve pipeline conversion
Provide an unrivaled experience
Increase workflow efficiency
Increase speed to funding
CRUSH THE COMPETITION
Features and Benefits
First-Mover Advantage
Be first to act on every relevant opportunity with automated record allocation, loan data optimization and seamless CRM integrations
Sky-High Conversion
Get more applications to the finish line with tailored presentations that explain loan options and support fast, confident borrower decisions
Foolproof Execution
Give your team everything it needs to close more loans and maximize your ROI with proven scripts and unlimited training
Win More Conversions
Ensuring Your Success
Season
to Taste
Adjust default parameters as needed to align with your underwriting policies.
Do It
Your Way
Use our cloud-based dashboards for instant access or leverage our integrations with popular CRMs.
At Your
Service
Contact just one dedicated resource for each phase of your journey: onboarding, training and customer success.
Quarterly
Scorecard
A customized breakdown of your records under management, ROI, and a personalized breakdown of how you stack up to companies similar to yours.
Conversion
Reports
Know exactly what alerts convert, monthly trends, and conversions by LO and branches.
Resource
Hub
Round the clock access to our depository of learning materials, guides, strategies, and educational courses.
Strategy
Calls
Regular 1:1 or group-led strategy sessions that coach LOs on how to build their pipelines and get the most out of their databases.
Loan Officer
Trainer
Expert-led courses crafted to the LOs specific pain-points and needs.
Customer-Only
Webinars
Exclusive access to our coveted, customer-only content not found anywhere else.
Access to Sales
Boomerang University
Each month we take a deep-dive into a topic as it relates to getting the most out of your alerts.
Live Website
Chat Support
M-F 9am - 5pm ET. Our support team is here to help you every step of the way.